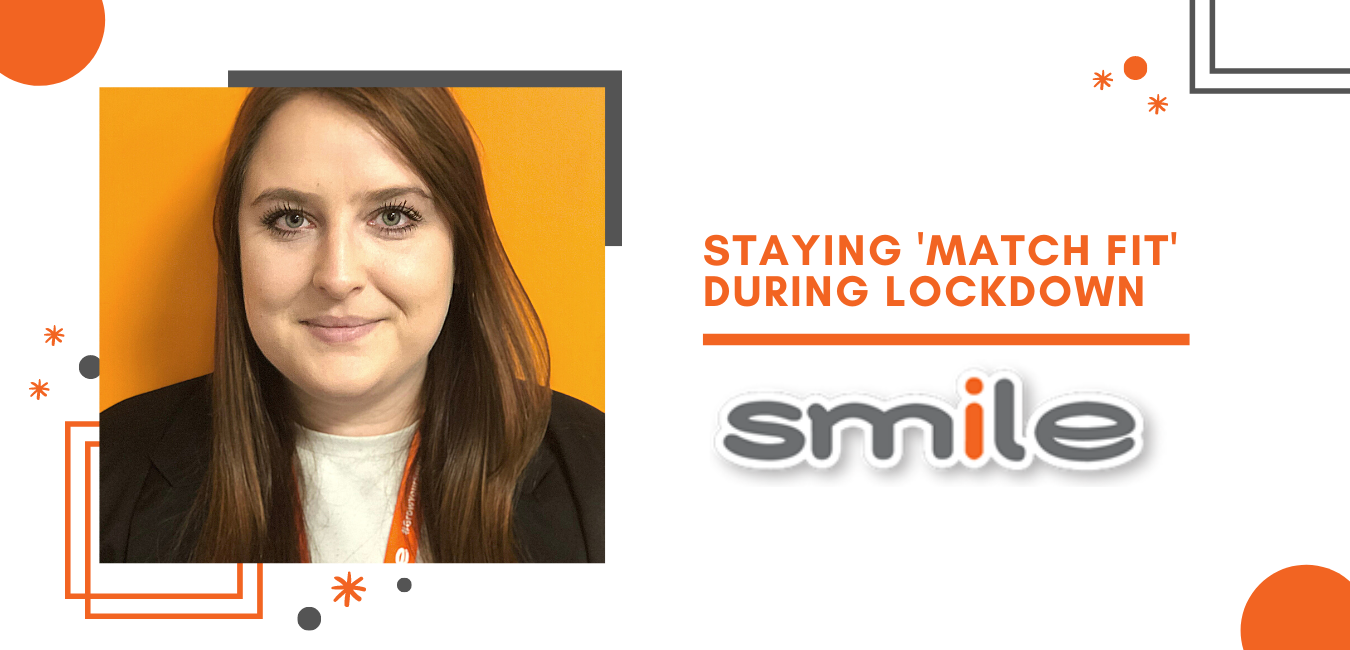 When we were put into COVID-19 lockdown, it's fair to say I didn't really know what to do with all this time now on my hands. Like most people, I cleaned, I tidied, I re-arranged the cupboards! Anything to keep me occupied. After the initial shock had worn off I decided to invest my time into myself and the job I was so keen to get back to.
Smile were incredible and offered lots of additional training which I was more than happy to start working my way through. The training came in various forms. One of the webinars I attended was even presented by Olympic athletes on Emotional Resilience and how to "control the uncontrollable". While other webinars were on how to be a champion in today's world - the perfect pick me up whilst on furlough and missing my job and the team! We also had access to TRN World who offer an extensive list of training courses - I took advantage of the Foundations of Recruitment courses which gave me some assurance that I was doing things right!
Outside of work I'm a school governor and took the time to attend courses offered through the REAch2 Academy Trust - these were very interactive courses mostly held through Zoom and really helped me gain a good understanding of the trust and my school. I had attended a few meetings prior to lockdown but only one meeting where I saw everyone in person. I was really excited to start my role as a governor and obviously keen to make a good first impression so any additional training that came my way I was more than happy to be a part of. It was also a great way of meeting new people which could only be a good thing.
I was so grateful to have these resources and keep 'match fit' ready for my return to work. 5 months is a long time to not use the skills and information you have spent so long building up. Keeping my head in the recruitment world and world of education was incredibly important to me, I wanted to come back to work and transition into my role as smoothly as possible. It was also a great chance to build upon the training I had already received after starting at Smile. I had been lucky to attend training on compliance and how we attain our APSCo Compliance+ accreditation (we achieved 99% in our 2019 audit and 100% in our 2020 audit!). I also received training in job advert writing & CV writing to ensure our candidates are represented in the best possible way, telephone training to ensure everyone who calls the Smile office receives the highest level of customer care and finally, training on interviewing our candidates..
Since coming back to work from furlough the training has continued! We have new and exciting programmes to use such as Hinterview which I have been spending time getting to grips with. Smile has also put on some refresher training sessions for us in CV writing which have been really helpful.
For me receiving so much support whilst furloughed meant I still felt a part of the team I was separated from due to the lockdown restrictions. As our MD, Katy Rees, said, during football games there can only be 11 players on the pitch. But that does not mean the people on the bench aren't upskilling and supporting that team in any way that they can. Which I thought was a very good way of looking at things. That outlook helped massively during my time away from the business and when I returned. Of course, you're a bit rusty after a long period of time off. But I was happy to have some new skills to put into practice and happy that I hadn't forgotten everything in the interim.