You Could Earn up to £200 When You Refer a Friend
Do you know a teacher who is looking for work? If so, refer them to us and as a big thank you for your support, you could earn £200.
If you know a teaching assistant who wants to get back in the classroom, send them our way and you could earn £100.
You can also earn a further £50 by referring a non-teaching professional such as an admin or caretaker.
How our Referral Scheme Works
Our referral process is simple and open to anyone - you do not need to be registered with us to benefit. All you have to do is fill out this short form.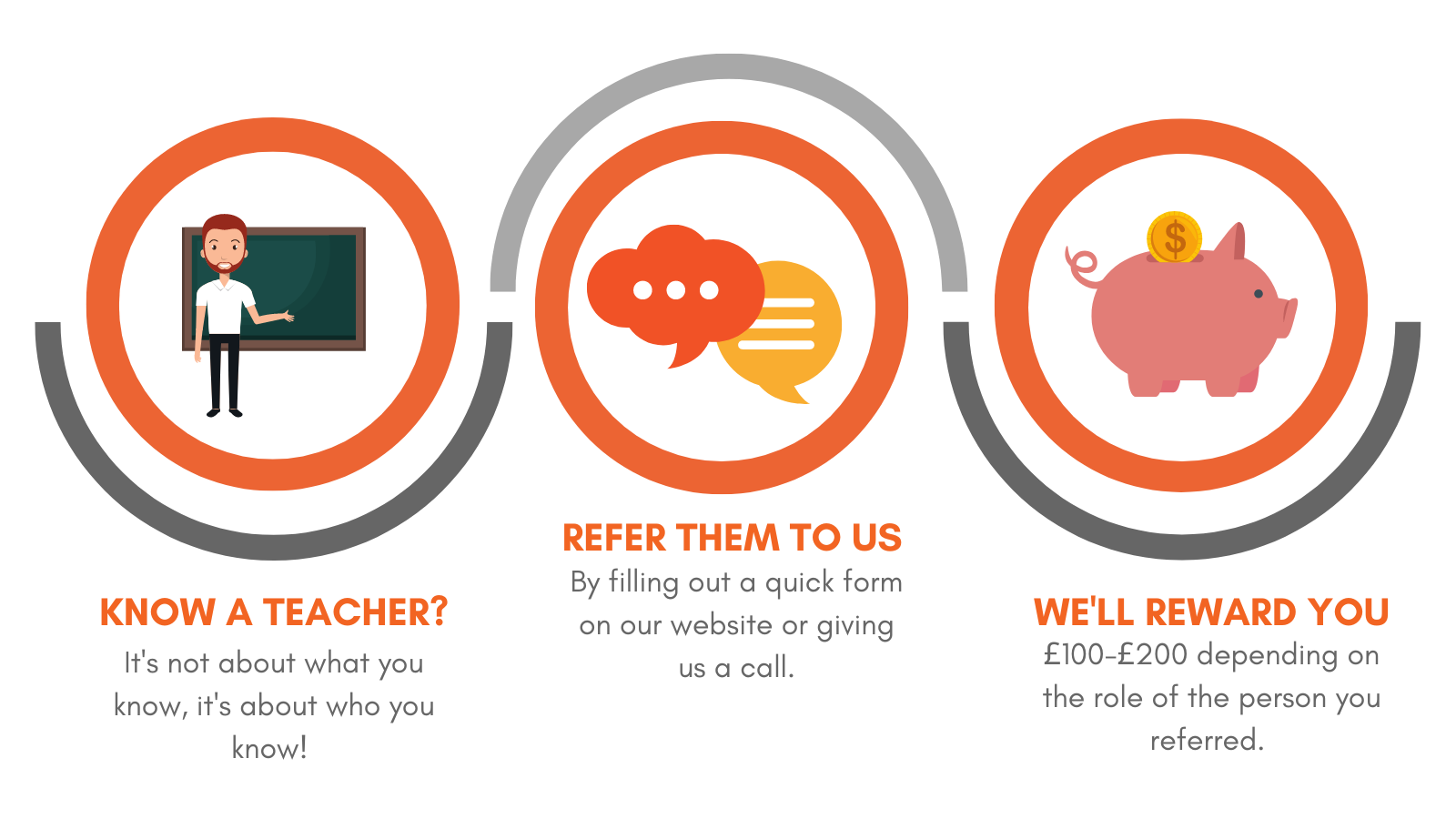 Over 2,000 school staff members have already been recommended to us. Do your bit to make someone smile today!
Terms and Conditions
Before submitting this form, ensure that you have fully informed the person you are referring and have their explicit consent.
The recommended teacher or support staff member should not be already registered with Smile Education. The referral will be considered eligible only once the recommended party has completed all registration requirements and have completed 10 days working (if a teaching assistant or non-teaching role) or 20 days working (qualified teacher).
Monies will only be paid out once the teacher has completed 20 days/teaching assistant has completed 10 days of work through us.