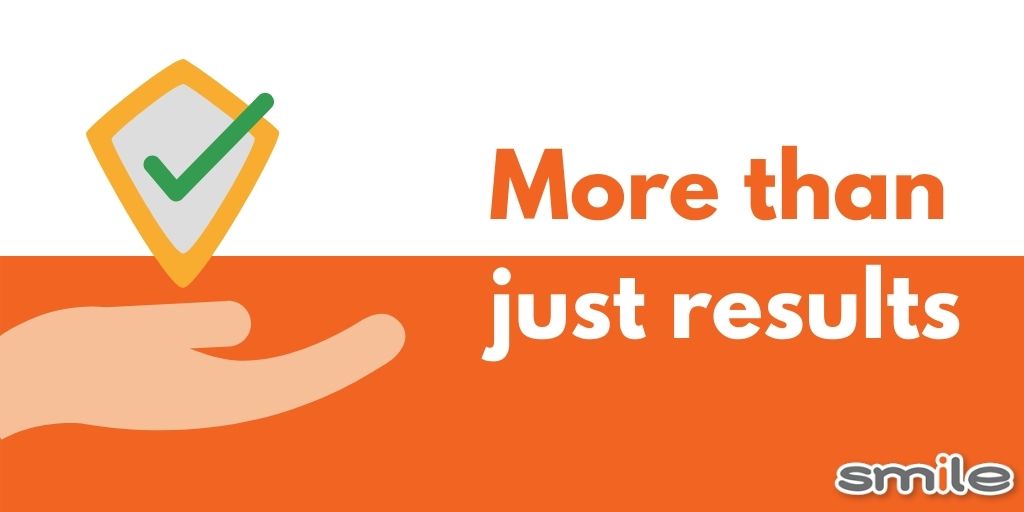 We asked Louise, our Compliance Team Leader, to give us an insight into life at Smile and what it's like to work for a company that doesn't just value results.
---
As a recruitment agency, we are of course results-driven, but for anyone who joins our team, you will find very quickly that above all we are values-driven. While we need our team to hit their targets in order for the business to grow, our values are in place to ensure no matter how big we get as a business, we maintain the friendly and welcoming culture that we are known for.
Our values are:
Teamwork

Quality

Commitment
To ensure that the company values are always on our minds, we included them as part of our special achievement incentive. Essentially, we ask our team to nominate one another for demonstrating our values throughout the month. Nominations are anonymous and shared with our team during our monthly breakfast meeting giving everyone a little boost at the start of the month. The person with the most nominations for the month wins either a voucher or an early finish and is entered into our yearly award where they can win the chance to join our top billers on a luxury trip away - last year I was lucky enough to win and was treated to a holiday in Dubai.
Our values are also built int the career development plan for each team member. Something we pride ourselves on is treating people like people and incorporating our values into our career plans also shows our team that we see them as people, not just numbers. As part of the Smile promotion structure, there is a consistent requirement to uphold all Smile values and to demonstrate them during each working day. If you aren't able to demonstrate the values, then regardless of whether or not you've hit your targets you won't be able to progress. While this might sound a little harsh to some, it shows just how important our values are to us!
---
If you're someone who shares our values and wants to be part of an award-winning, values-driven team then, we'd love to hear from you. You can learn more about the many benefits of working for Smile here.