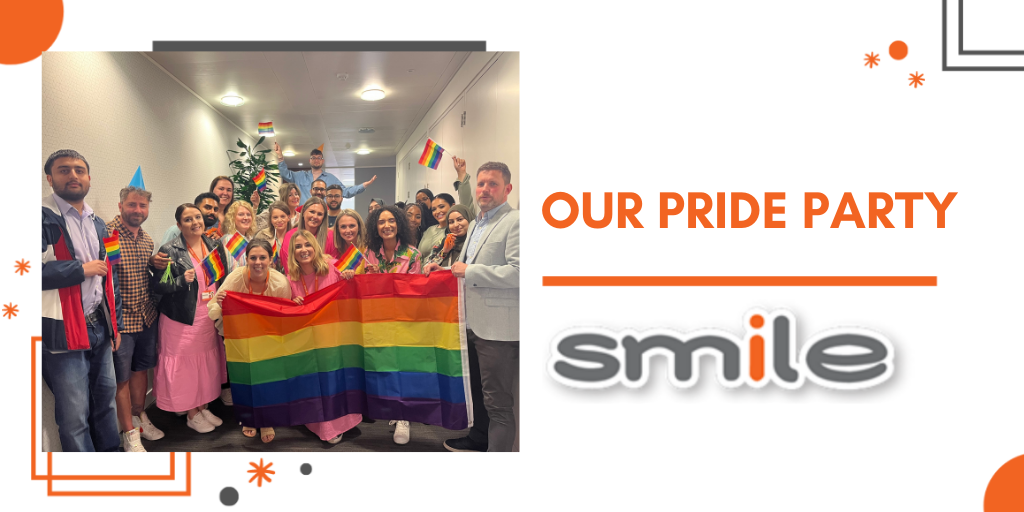 Our fabulous (and very hardworking) diversity and inclusion team organised our very own Pride party this month as part of our Pride 365 celebrations!
Luke, Louise and Kelly have been in charge of organising monthly events to celebrate different minority groups; this month they have outdone themselves. Not only did we get an extended lunch so that everyone could get involved but we also got free pizza! The office was decked out in all of the best rainbow decorations, plates, cups, flags and even a Kelly-sized Pride flag (5"3 to be exact).
After all of the exciting activities hosted by our previous LGBTQ+ quiz master, Luke, the usual Friday afternoon slump was nowhere to be seen. Not to mention this Friday was a double celebration with Emma reaching a million just the week before (congratulations Emma)!
The team got to learn about the difference between sex, sexuality and gender and then got into teams for a "Family Fortunes - Pride Edition" game!
Celebrating different minorities is so important when it comes to making everyone in your office feel welcome and supported. We asked Luke what having events like these means to him as someone in the LGBTQ+ community and he said…
"Having this pride celebration means the absolute world to me, to be involved with a company that not only celebrates pride all year round but it also allows their own queer staff to lead. It's so important to me when representing or talking about marginalised groups that they are not being spoken over but instead allowing them to have a voice. It's been 50 years since the first UK pride. So much has happened in a positive way but we still have so far to go. We are still fighting for equality here in the UK and worldwide and being able to play a tiny part in sharing my knowledge with the Smile bunch makes me so proud!"
If you want to work in an environment that celebrates and values each individual team get in touch. You can also learn more about our commitment to diversity and inclusion here.