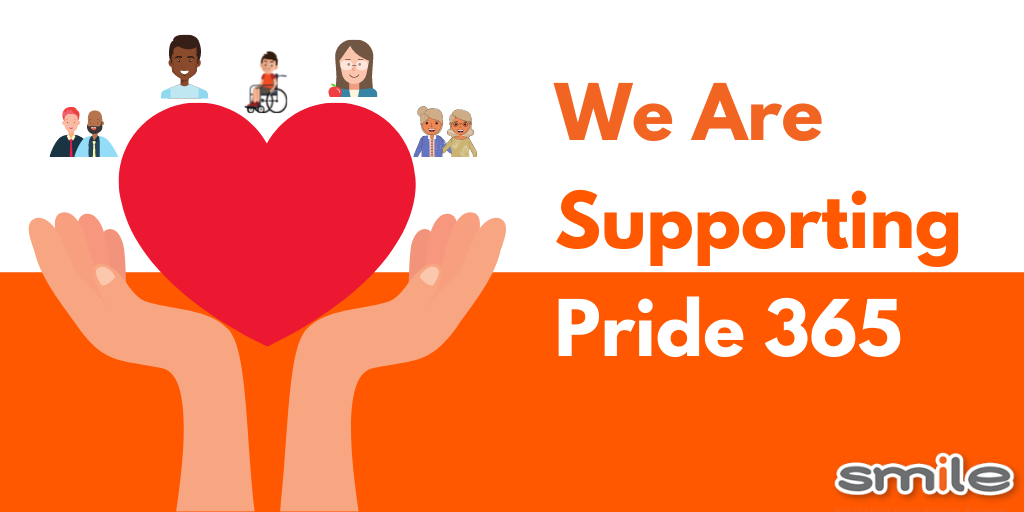 Inclusivity is one of our key values as a teaching agency and we wanted to find a way to celebrate this with our colleagues. That's why going forward we have decided to do our own spin on Pride 365.
Pride 365 is an organisation focused on bringing greater visibility to the best and most authentic supporters of the LGBTQIA+ community. They also want to stop companies monetizing from the community by only showing support during Pride Month and have a seal of approval for the companies that continue to show support throughout the year
We believe that the LBGTQIA+ and other minority communities deserve to be supported all year round, not just during pride months, so each month we will focus on a different group to raise awareness within our business. The next few months are going to celebrate LGBTQIA+ History Month, Black History (there's no harm in being early) and a month to raise awareness for those with learning and physical disabilities.

This month is LGBTQIA+ History Month and we have decided to wear bright colours on the 16th and 17th to show our support. We will also have a quiz each day, to further our knowledge, hosted by our very own "Quiz-Master" Luke. Make sure you keep a lookout for the pictures of our colourful clothes and to find out who our lucky quiz winners are.