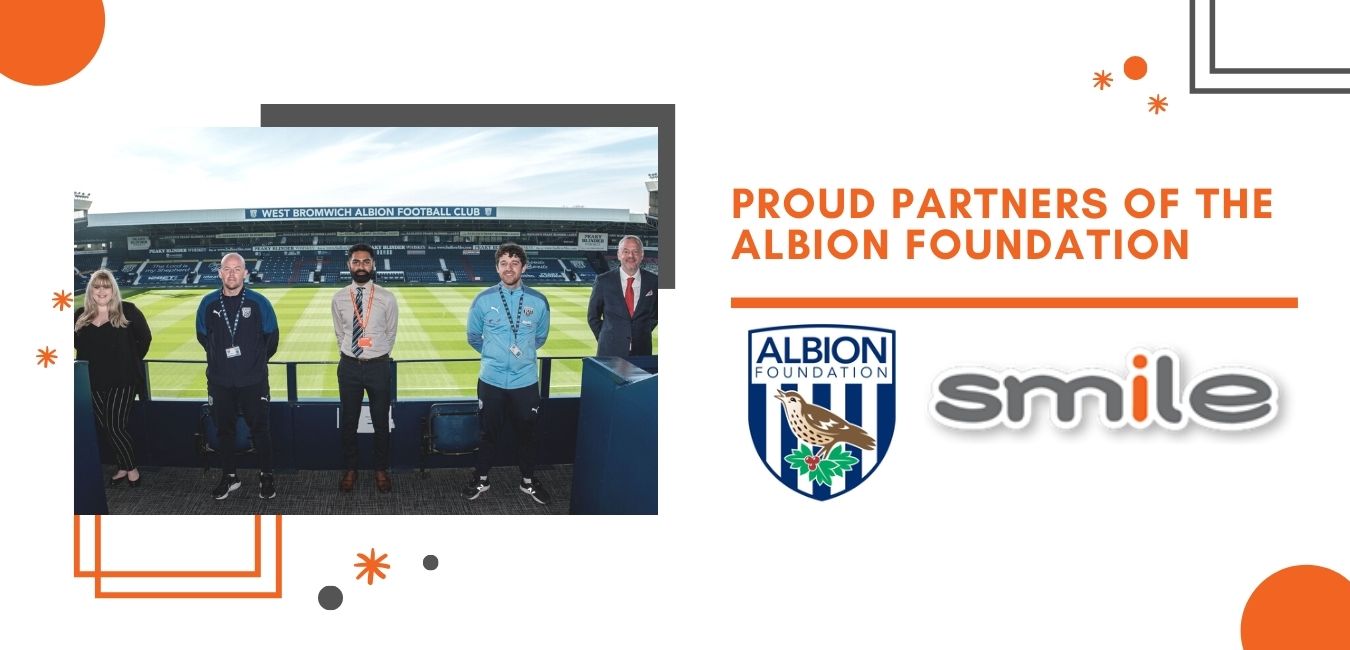 As you may be aware with have been working with the Albion Foundation, the charity behind Premier League Football Club, West Bromwich Albion to bring sports into schools since 2019. Today, however, we finally made is official by becoming partners of the charity.
We chose to partner with the The Albion Foundation as we felt that their values aligned, as they are just as passionate about supporting their local community and the children within it as we are.
Ultimately, however, it was their goal to deliver 10 million hours and make a difference to 100,000 lives in the next 10 years that really struck a chord with us. We felt that this was something we wanted to be a part of, something we wanted to help them achieve.
From that Smile Soccer Stars was born, and the team at the Albion Foundation have been instrumental in bringing this event to life both virtually and face-to-face - an event that is already changing lives - several of the children that have taken part in our tournaments have been scouted.
On working with Smile, Rich Holmes, the Foundation's School Partnerships Manager said:
"It's great to be able to partner with Smile Education to add value to our existing delivery with partner schools. We will be working with Smile to deliver competitions and teacher CPD workshops in line with our WBA One Offer and Premier League Primary Stars provision with schools & teachers, and look forward to a mutually beneficial relationship between the two organisations."
We look forward to working with them for years to come and helping them achieve their goals one school football tournament at a time.