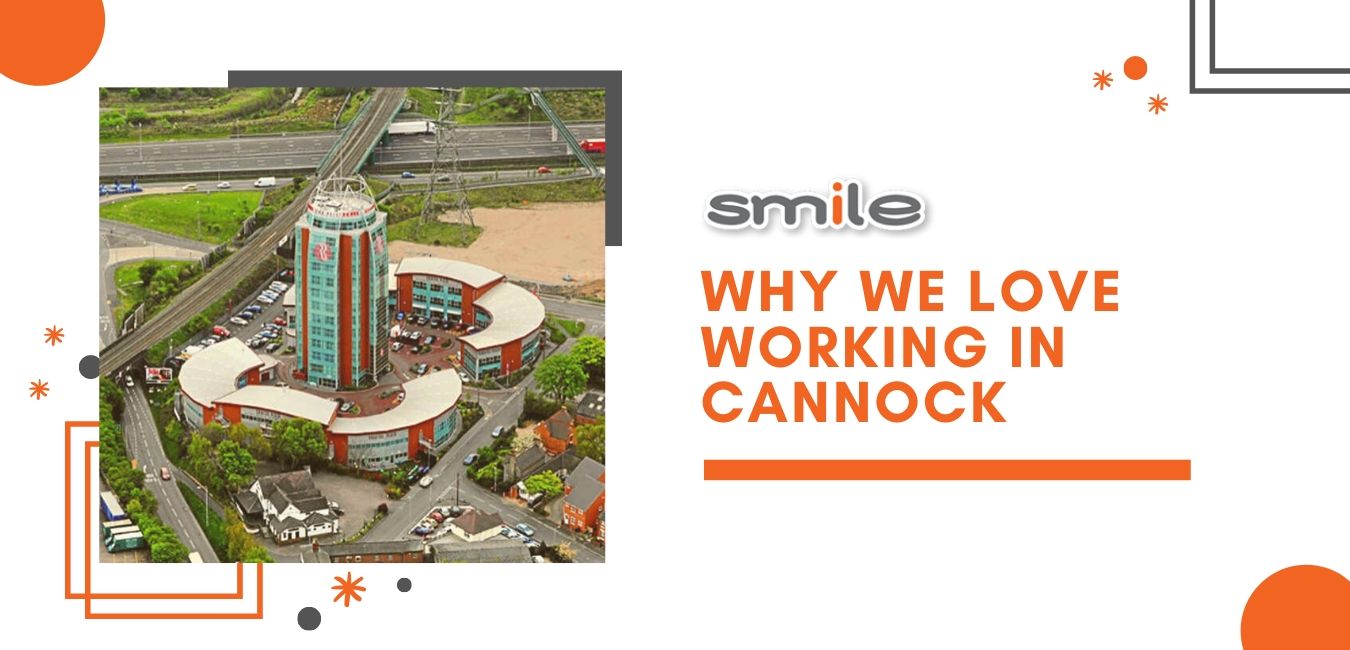 We recently opened up our new, second office in Cannock and while we'll always love working in Birmingham, Cannock does hold a special place in our hearts. Here are the reasons why we love working in Cannock.
Free parking
What is better than parking having parking at work. Free parking at work. This means that our team doesn't have to worry about finding a space or paying for parking meaning they can spend their money doing things they enjoy.
A shorter commute
Lots of our team are from Cannock or near there so opening an office in Cannock made perfect sense. This means our team doesn't have to travel as far to get to work and gives them a greater work-life balance.
Lunch at home
With our office so close to our team's homes many of them are available to have lunch at home or even a midday nap.
A reason to like Mondays
Regus, who manages the building, kindly bring us fresh fruit and pastries every Monday morning. They certainly know the way to our team's hearts- food.
Sky is the limit
The Holiday Inn Sky Bar is right next door to us and has some amazing views of the town and beyond. Not only that it provides a great place for after drinks and the hotel below is the perfect spot to register teaching professionals.
Silly Sausage Cafe
Fridays are good days in the Cannock office. Fridays mean breakfast and breakfast means the Silly Sausage Cafe. The team treat themselves to a hearty British breakfast and order everything from full English breakfasts to bacon sandwiches.
Grab lunch on the go
Haven't brought lunch with you? There's no need to panic. There is a drive-through Costa, Burger King and KFC nearby so you'll never go hungry!
If you would like to work with us in our Cannock office, then take a look at the internal roles we have available now or alternatively submit your CV now.