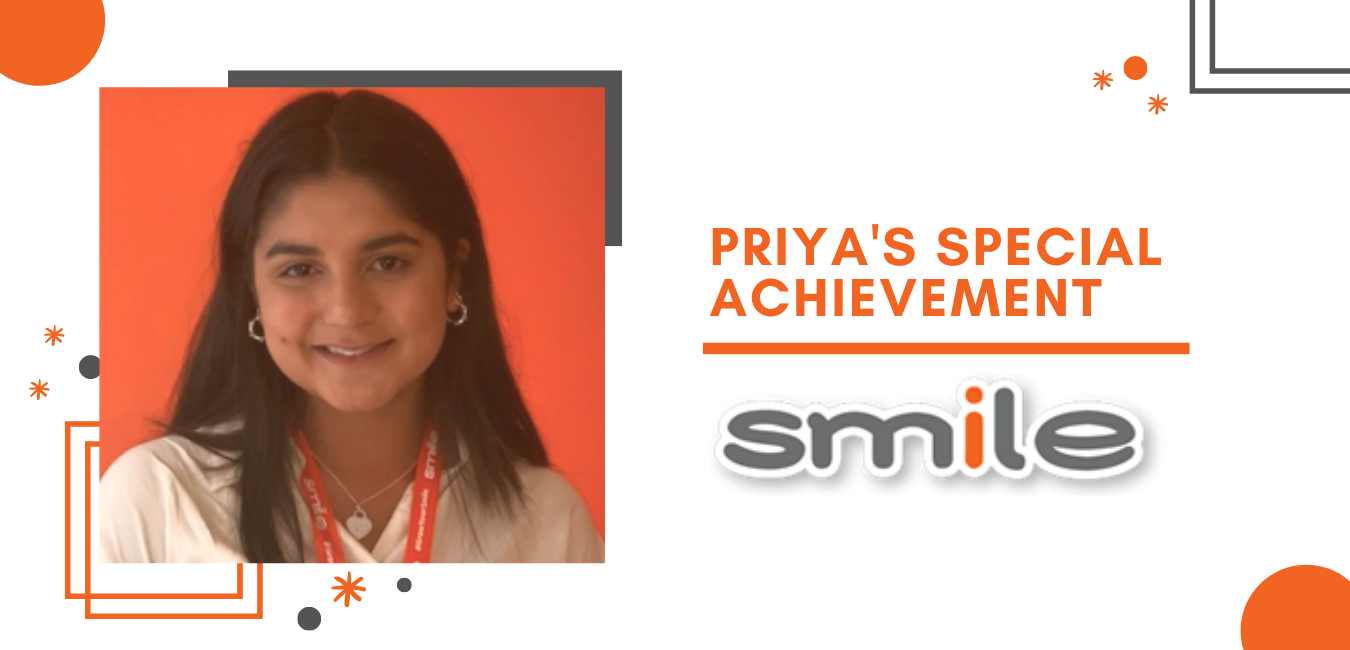 Priya started her career in recruitment and joined the Smile team just under two months ago but she's already the very proud winner of our monthly special achievement award.
---
After a month and a half of working at Smile Education, I felt it was only fair to reflect on the past 7 weeks or so as they have definitely been unprecedented with a transition to working full time from home so early in recruitment career.
One thing that has really struck out to me is the core values which Smile holds which has become ever-present in increasingly troubling times. Smile's key values are teamwork, quality and commitment and I would say they are a definite reflection of the team at Smile. From my initial training and my first experience working from home, I have always been supported and checked in on whether it be for a work related matter or just a catch up to have some normalcy in the working day.
There have definitely been ups and downs throughout the last few weeks but I have learnt so much in a short space of time I hardly recognise the person that walked into the office nervous on her first day. It has amazed me firstly how quickly you can get in a routine of firstly being a morning person (something I never thought would happen) and secondly how much you can learn in a short space of time when you stay focused, committed and positive.
With the recent lockdown imposed, working from home has been a strange transition and definite struggle but I received a much-needed boost last Friday through receiving Smile's special achievement award. This is awarded through nominations from colleagues and is based on the three important values of teamwork, quality, and commitment we all strive towards at Smile. I was very surprised to receive this but was thrilled nonetheless. It is lovely that despite everyone being tucked away at home we could still celebrate each other's achievements both work related and personal and continue to carry out our important values, even if it is over Microsoft Teams!
I look forward to the return to the office, but in the meantime, I feel very fortunate to have such a supportive team around me who not only acknowledge work performance but positivity and teamwork which is what we all need at the moment.
---
If you think that Smile sounds like the sort of company that you'd like to work for, get in touch. We're always on the lookout for new people to join our fun-loving and friendly team.