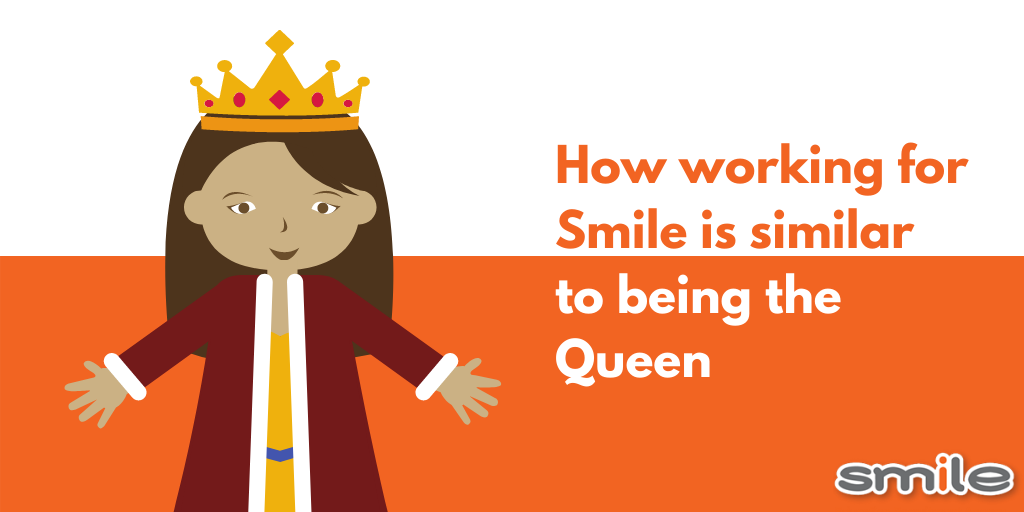 Like the Queen, each of the team at Smile celebrate two birthdays each year: one of their actual birthday another on their Smile Birthday or work anniversary. However, unlike the Queen this has nothing to do with the weather instead it's a chance for us to thank our team for their commitment to the business.
On their Smile Birthday we treat our team to some (usually) edible goodies and a personalised card filled with photos and memories of their time so far with us. For us this small token shows our appreciation for all that they do for us and ensures that our team know their efforts are recognised.
On their actual birthday we treat our team to a very special version of the birthday song (compliments to Kash) along with a signed card and presents. Plus there's cake! Or in some cases, for those on the keto diet, there is cheese. Presents have included everything from Lush gift sets, to alcoholic tipples, Pandora charms and even recipe books!
As we've said in the past celebrating success is important to us but success doesn't always mean billing the most money. Sometimes it's just about becoming another year older and (hopefully) wiser or hitting a work milestone.