Are you a supply teacher, teaching assistant or residenital support worker looking for some help and advice? If so, you are the right place. Our blogs offer tips and tricks on everything from classroom management to interview tips and support, along with day in the life case studies from real supply teachers, NQTs and cover supervisors. They also give you an insight into what working for Smile is like, the ways which we support local communities and charities and the training and events that we offer.
For more good stuff like this, follow us on social media - you can find us on Facebook, Instagram, Twitter and LinkedIn. Or pick up the phone and give us a call.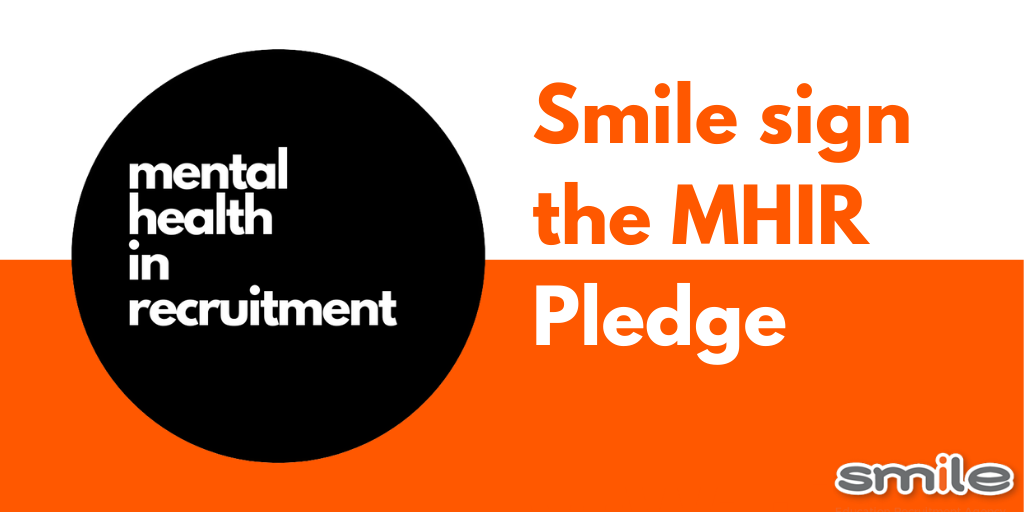 We decided to sign the MHIR pledge as wanted to do something positive for our team and show them that we take mental health seriously.
Using the MHIR roadmap, we plan to change how mental health is viewed, supported and talked about in our workplace. We have already started making some changes and have put together a wellbeing charter to encourage our staff to maintain a healthy work-life balance and have even begun providing resources to help support our team further.
We look forward to making more steps toward positive action and cultural change when addressing mental health in the workplace.