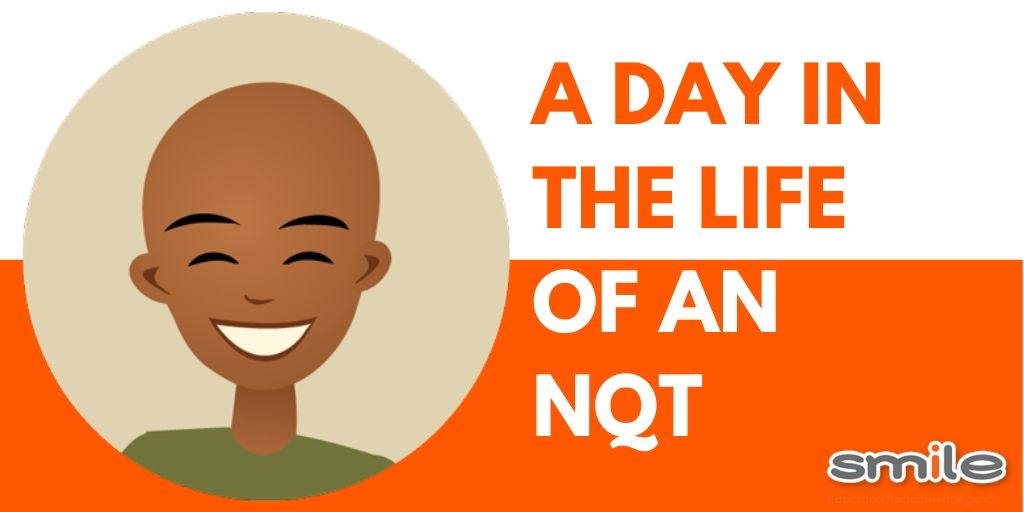 I usually get in at half seven, so that I can talk to my mentor about planning and marking on the previous day and plan the day's lesson.
I teach PE from year 9 up until sixth form. The lessons before the break are theory-based such as athlete lifestyle, injuries, biology. After the break and lunch, the lessons are more practical.
As an NQT I get excellent support from the school and the department. Every week I have a mentor meeting for an hour and discuss how the week's gone, what has gone well and what hasn't.
There are also weekly NQT meetings for the school's newly qualified teachers. Five of us meet and share ideas which often focus on behavioural management.
I originally found Smile from a previous school who recommended it to find work. I met with consultant Emma on Monday and had a job by the end of the week!
As an NQT, I recommend not to be afraid to ask questions from your school. Try to get as many ideas as you can. You will find what works and adapt them to suit your classroom.
I liked working with Smile. I found that there was always loads of work and a good source of income as well. They gave me the opportunity to try different schools. The more schools you can get to try the better for you - for experiences. It's a great way to start your career because you get experience under your belt and find out the age group you really want to work at.
If you are looking for an NQT position, then get in touch or send us your CV today. You can also search for teaching jobs in your area here. Alternaivtely, if you would like more information, you can call us on 0121 392 6576.