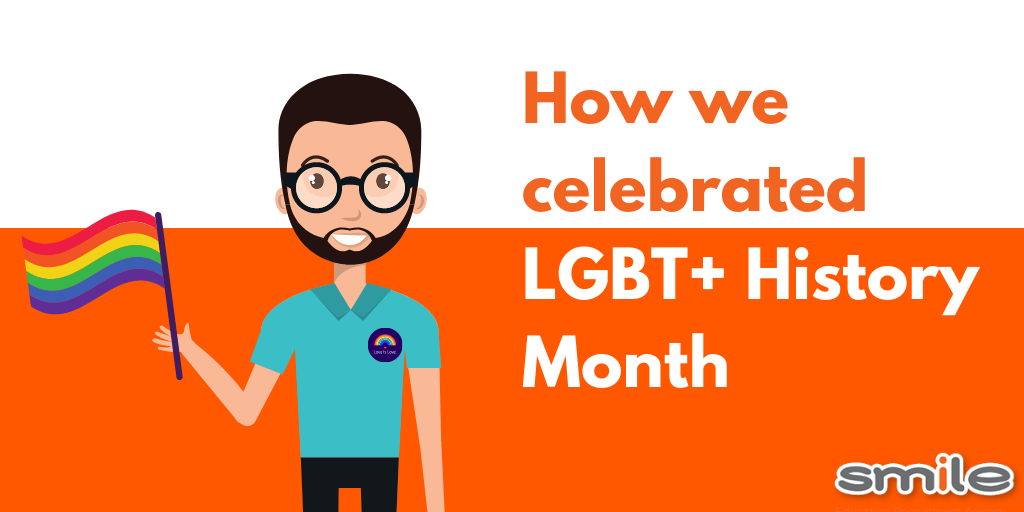 Working in education means we deal with a variety of different people every day and are passionate about promoting and celebrating diversity. This is why we couldn't help but get involved with LGBTQIA+ History Month.
To bring greater visibility to LGBT+ history we got colourful. All of our staff wore their brightest and most colourful clothes, celebrating all of the different colours in the flag. Fun fact - did you know each colour within the flag has a different meaning, for example, red is for life and orange is for healing.
What better way to bring awareness than a quiz?
Our resident Quiz Master Luke hosted our Queer Quiz of 2022, testing our knowledge on the important dates in queer history. One of our favourite quiz sections was "Queer Activist or TV character" where all of our favourite queer characters and activists came up, the powerful Marsha P Johnson and Erik from Sex Education were the most notable figures and were well-received amongst the team
Our mystery prize went to our winners Kelly and Kristen and our runner ups were Chelsea, Louise and Ellie with 26 points!

If you're looking for a way to get involved or a fun and inclusive workplace to work in, get in touch. We are currently looking for a Recruitment Consultant, Team Leader, Recruitment Compliance Administrator and Customer Support Advisor.