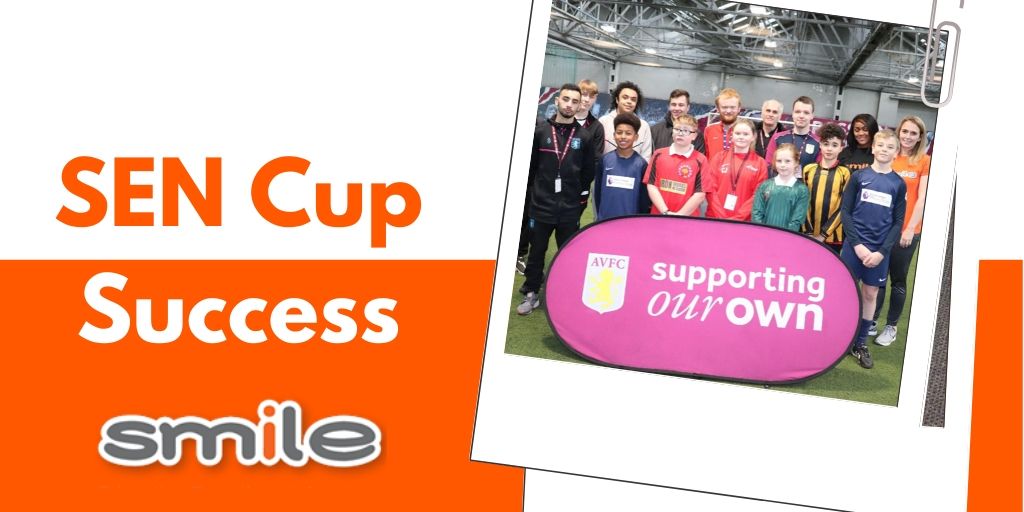 Last week, we are proud to report that we hosted our third SEN football tournament at Aston Villa. A total of 12 local special needs schools attended and we provided refreshments and trophies for the children who participated in the event.

Events, like this one, are a huge benefit to both the schools and the children. Especially as SEN students often need extra support to build their confidence as well as their teamwork and social skills. Not to mention, football has obvious physical health benefits too.
Some of the students had surprisingly never played a game of football before. But we'd have never of guessed that as each of them was absolutely brilliant! It was so lovely to see them all having such a great time in such a prestigious venue. With that said, the event itself also offers schools the ability to effectively reward pupils for good behaviour and results.
Following the event, we received some great feedback from the schools about how the event benefitted the children taking part:
-It taught the students, how to win and more importantly, how to lose.
-Playing football helped to improve their health and fitness.
-The event helped them to develop their social skills and to make new friends.
-Playing in teams helped them to gain confidence.
We are really looking forward to the next event which is a Girl's SEN Cup in March. If you want to get involved get in touch with us now.