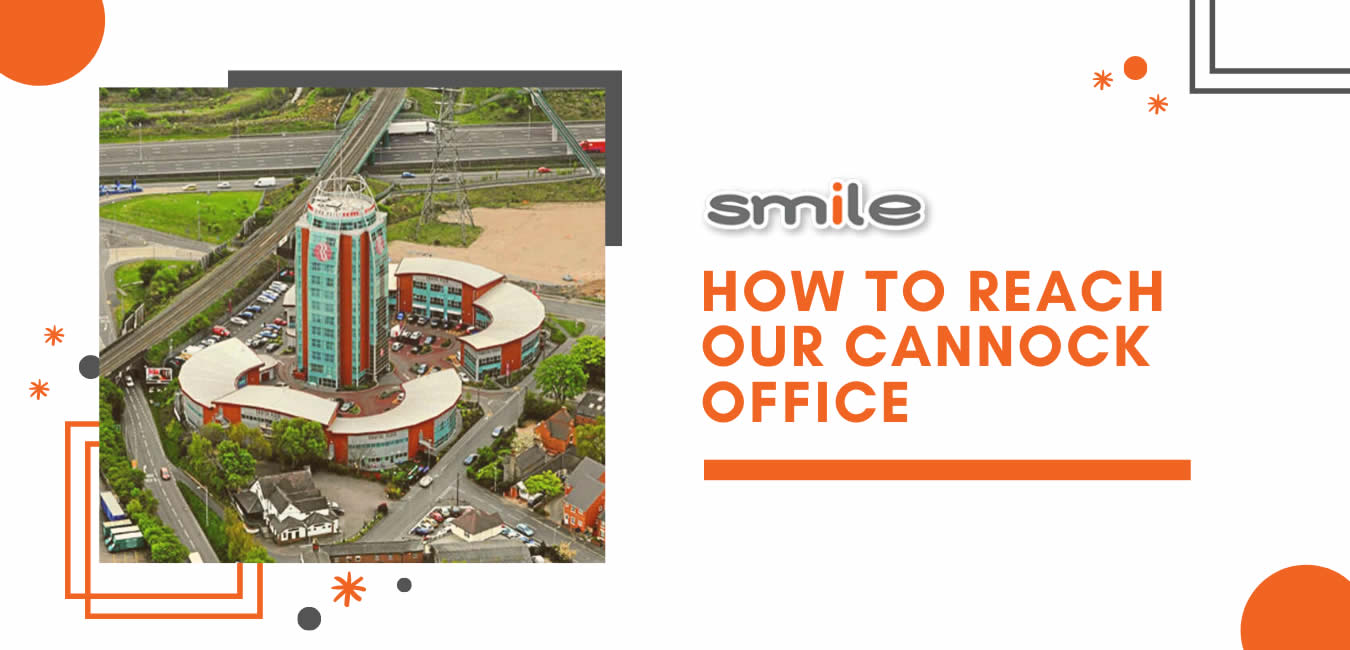 As part of our ongoing commitment to safeguarding, we ask that all of our teaching and non-teaching staff to meet us for a face-to-face interview. Doing so allows us to find out a little more about you as well as satisfy our safeguarding checks. Usually, this will take place at our office, (although our consultants do hold registrations days around the West Midlands - find out where here) and while we may know our way here, we understand that not everyone does. So, to make getting here a little easier we've put together some handy directions, though if in doubt use Google Maps.
By car
If you are planning driving to your registration at our Cannock-based offices, you are in luck as our offices offer free car parking. That's right - no faffing around trying to find change or fiddling around with annoying apps - it's that simple!
By train
The closest train station to us is Cannock Train Station. The station itself is around a 25-minute walk away or just 5 minutes away in a car or taxi. Once you're out of the train station, the walk itself is pretty straightforward (literally). If in doubt enter Regus Cannock into Google Maps.
By bus
There are a number of buses which stop close to our office which include the 1, 70, 71. All of which are under a 10-minute walk away from our office making commuting to us by bus easy.
When you get here
Once you have arrived, head into the Regus building and let reception know your name and that you are here to see someone from Smile Education. They'll then inform us that you are here for your registration. Your consultant will then meet you to begin the registration process.
And that's that! It really is that simple. However, should you have any trouble finding us or can't make your appointment, give us a call on 0121 392 6570 and let us know, we'll be more than happy to help with directions or reschedule.