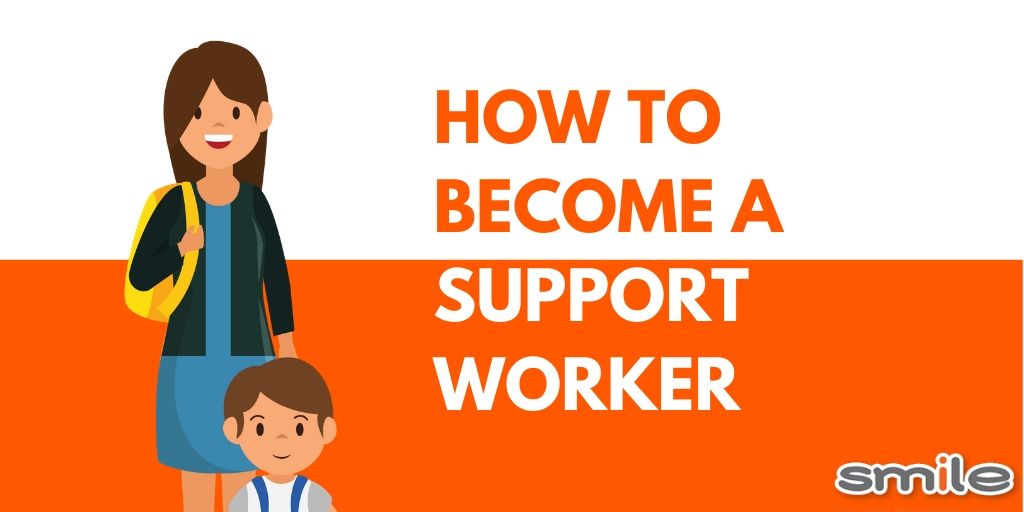 Are you considering a change in career? Support work may be for you!
The responsibilities of a support worker can vary depending on the setting and organisation you are working in. But a core part of the job is to ensure you are there to provide physical, personal, social and emotional support to the service users and families that you work with. On a daily basis, you will assist with household tasks, monitoring and supporting with any health needs and ensure that service users are been as independent as possible.
To be a support worker you must be able to remain calm whilst under pressure, especially as you may be working with service users who have challenging behaviour. You must also be resilient and able to commit to making positive differences in service users lives and help them reach their personal and educational goals. To find out more about what a day in the life of a support worker is like, check out our blog.
To be able to join Smile as a support worker you'll need an NVQ Level 3 in a health and social subject or an equivalent however we will also accept NVQ Level 2 or equivalent. You must also have a minimum of 6 months of experience working with children who have SEN needs either in a school or residential setting.
Take a look at our latest support worker jobs on our jobs page now or alternatively submit your CV and our residential consultant, Maisie, will be in touch.